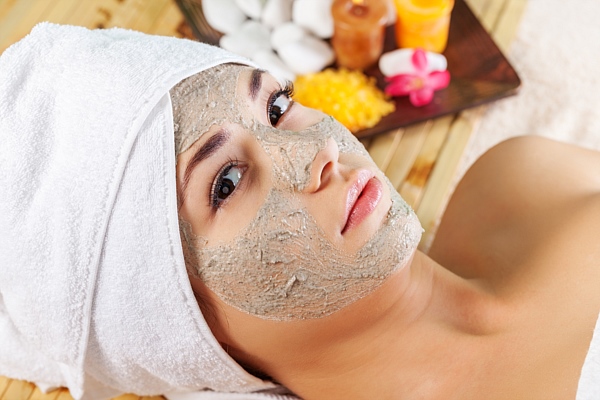 Anyone who pays close attention to their skin likely has a regular skin care regimen or routine, and they know how critical it is to keep their skin moisturized.
On the other hand, going out and buying great moisturizers gets pricey fast, which is why it's important to know the many natural ways of moisturizing skin right at home.
Whether you're running out of your personal favorite jar of moisturizer or trying to avoid unnecessary chemicals, you're likely to be interested in learning about the natural products you might use at home to maintain smooth, supple skin.
There's a long list of culprits behind dry skin: Everything from hot daily showers and dry scrubbing with a towel to winter's wicked winds or even a decrease in natural oils as you age.
Fortunately, you don't actually have to see a dermatologist in order to heal any dry skin you have. Rather, think about using natural skin care home remedies in your daily skin care routine.
Honestly, your kitchen might have the best things for moisturizing your skin.
1) Skin Care Home Remedies: Shea Butter and Aloe Vera
Dry and cracking skin is helped out immensely by the soothing and anti-inflammatory properties of aloe vera.
The American Journal of Infection features studies showing aloe vera to actually be a successful treatment for the wrinkled and dry hands of women.
Either use an already-made gel, or take aloe vera directly from the plant in order to relieve your skin discomfort and get back to a nice, smooth texture.
Shea butter is made from African shea trees, and it's effective in moisturizing skin in a natural way. You can use it to heal from eczema, dry skin, and even wind burn.
It has vitamins A and E, on top of essential fatty acids that can keep you properly moisturized.
2) A Gentle Homemade Scrub
Consider a sugar and olive oil scrub. Create this naturally exfoliating and moisturizing scrub by using a combination of sugar and olive oil. Combine two tablespoons of olive oil with a half a cup of sugar.
You can even optionally add essential oils, such as lavender, that enhances relaxation and adds a pleasant natural fragrance. Rub the scrub gently into your skin before washing it off.
A great option for a mask or exfoliation is oatmeal. Mix up two teaspoons of some oats along with a dash of pure water and a tablespoon of some honey.
It's better to warm the mixture up prior to rubbing it onto your skin. Either exfoliate and wash off immediately or leave applied for a quarter hour to let it work its soothing and hydrating magic as a mask.
3) Oil-Based Masks and Cleansers
Olive oil is a particularly good natural oil to use, since it can function as both a moisturizer and also a natural cleanser.
You simply rub the oil over and into your skin, and then drape your face with a damp, warm cloth until you cool down, at which point you wipe away excess oil.
Olive oil makes a great choice for cleansing since it doesn't strip away the natural oils of the skin, but it does leave your skin clean.
Another natural method for soothing dry skin is making a home-made mask of avocado.
Puree half of an avocado and then mix it up with a teaspoon of some olive oil; if your skin is very dry, then you might also add a tablespoon of some honey.
Apply this mask to the face, leaving it on from a quarter hour to 20 minutes, before washing it off. Your skin is likely to feel moisturized, but if you want to double your hydrating effects, also apply your routine moisturizer too.
4) Oatmeal Can Be a Moisturizer
Oatmeal's one of the select few natural ingredients to get FDA recognition, and the use of natural oats in skincare is something documented back almost 4000 years.
Colloidal oatmeal, which is a natural product that can be derived from finely-ground oat grains which get boiled to yield an extract, and it's full of lipids, minerals, and vitamins that offer moisture to your skin.
If your skin has is itchy and dry, it might be due to a high pH level, which is something that oatmeal can normalize, giving you relief from your discomfort.
If you want to re-hydrate your skin naturally, add a cup of some oatmeal to your warm bath. The oat product is soothing in itself, but it also helps your skin cells keep the moisture of the bath water.
If you want to truly relax, then pour 1 cup of plain oatmeal into your tub when it is filling up with warm water. Next, add either a pinch of some dried lavender or a few token drops of lavender oil.
Soak yourself in this aromatherapy solution from a quarter to a half hour. You can cleanse your skin with the oatmeal and lock in the moisture, whereas the lavender is going to produce a soothing, calm scent.
5) Honey and Milk
Honey is full of antioxidants and has antibacterial properties which help unclog pores and give your skin moisture.
You can apply honey to your skin directly just like a mask. Or you can mix it up with things like milk or lemon, which helps the skin get moisturized, per "Ayu", an Ayurvedic research journal.
Milk itself is full of anti-inflammatory properties, so think about dipping a washcloth into milk before applying it over skin to soothe any dryness. Milk butter and cream are able to help your skin replenish lost oils.
Given that these products are all natural, you're unlikely to have adverse effects, although everyone has different skin, so be sure you only use skin care home remedies that are safe and effective for your skin type.
Conclusion: You Can Win the War against Your Dry Skin
Dry skin often makes people look dull and even old. It's tremendously critical that you give your skin the hydration it needs so that it stays healthy-looking.
Also, it's not even folks who have dry skin that should do this. Not too many people know that even those with oily, combination, or normal skin also need to moisturize their skin regularly.
Even though there are a lot of moisturizers available through online stores and retail shops, you can make your own with ingredients in your own home.
In fact, many of the best possible moisturizers are actually homemade, since you can adjust them for your own skin type.
The skin care home remedies listed in this article are all natural, made from fresh nutrients, and are capable of providing astounding results.
Get More Health and Wellness Tips
Subscribe To Our Mailing List And Get Interesting Stuff And Updates To Your Email Inbox
Thank you for subscribing.
Something went wrong.
(Visited 394 times, 1 visits today)